Set Creative commissioned a window display for the release of a new Nike shoe model, comprised of routed backdrops for displaying the shoes and light boxes with text.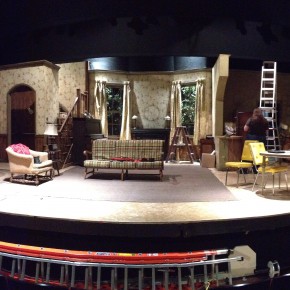 Living room and kitchen set constructed for the Atlantic Theater production of The Lying Lesson, starring Carol Kane and directed by Pam MacKinnon. Currently running at the Linda Gross Theater, 336 W 20th St.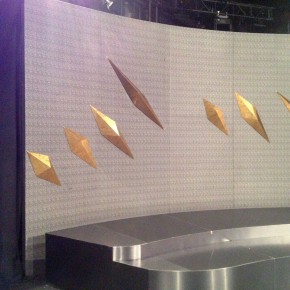 In February of 2013, Daedalus was commissioned once again to build the stage for Mathieu Mirano's Fall/Winter 2013 Collection fashion show. Inspiration for the collection and stage was drawn from a rare type of meteorite called a "pallasite". http://mathieumirano.com/collections/fw2013/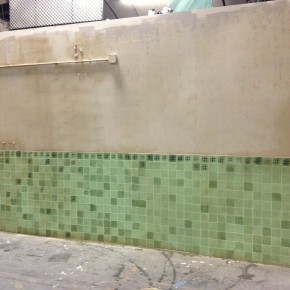 Daedalus was commissioned by the Manhattan Theater Club to construct a weathered wall and wooden floor for the off-Broadway production of The Madrid, starring Edie Falco and directed by Leigh Silverman, running currently.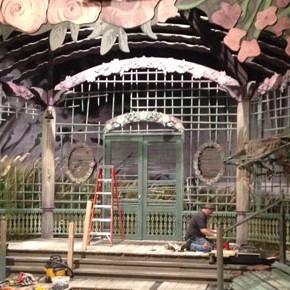 Full set constructed for the Roundabout Theater's production of Talley's Folly, running currently.
In December of 2012, Daedalus was commissioned to build a 16 foot tall wheel-of-fortune style functionally rotating wheel for Sufjan Stevens' Christmas tour. Fully modular and purpose built to be assembled and disassembled at every venue. We had a blast constructing it.